Meet Flexee app and pay out part of the money you've earned, repeatedly during the month! That's how Instant Pay works!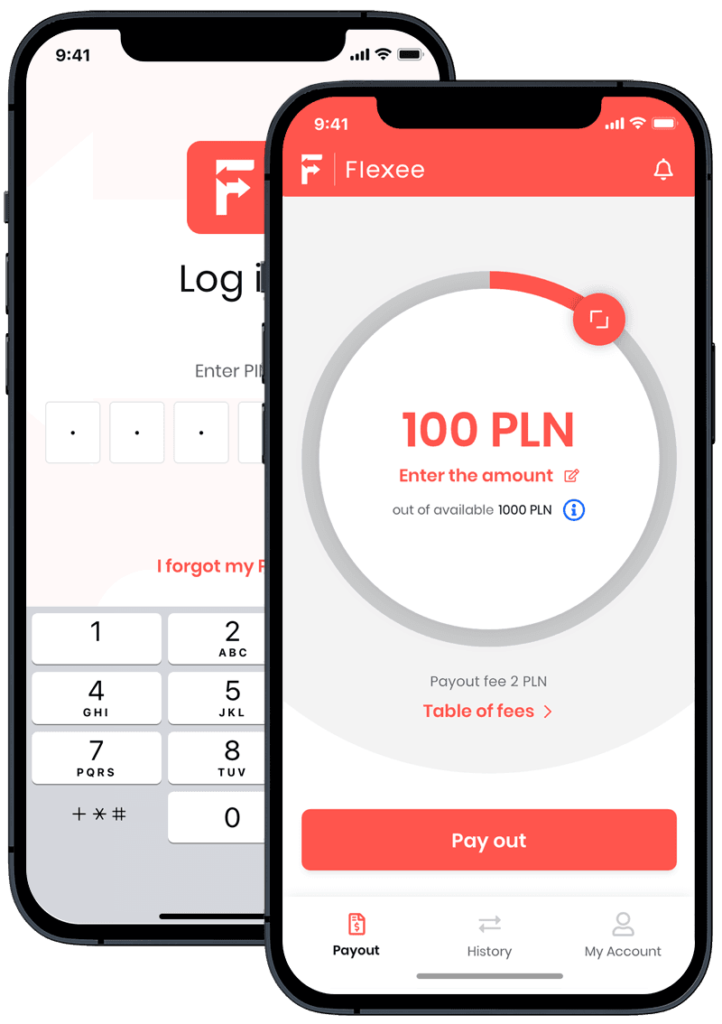 No more advance payments and loans in case of unexpected outgoings! With Flexee, you decide how much and how often you pay out.
no advance payments
no more asking for an advance payment, and no more contact with HR department
no family debts
no more asking family for support
no payday loans
no more expensive non-bank loans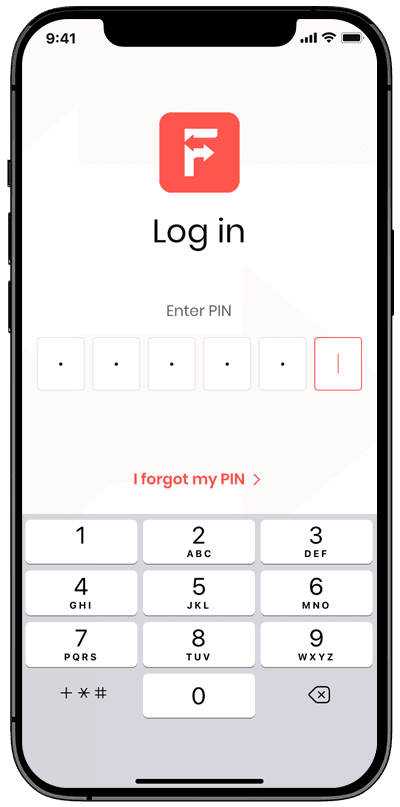 #1:

log in

simple login with PIN code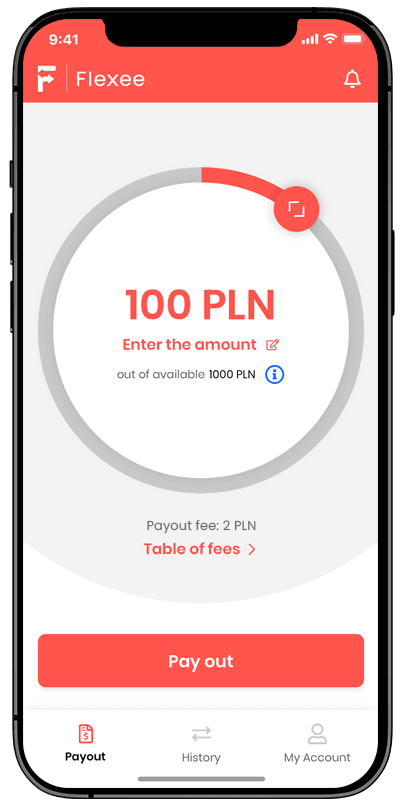 #2:

chose the amount

quick, flexible selection of the amount from the available funds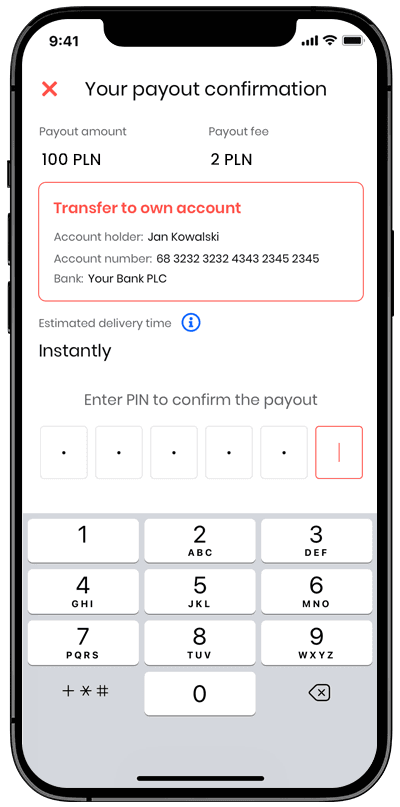 #3:

clear payout rules

one payout fee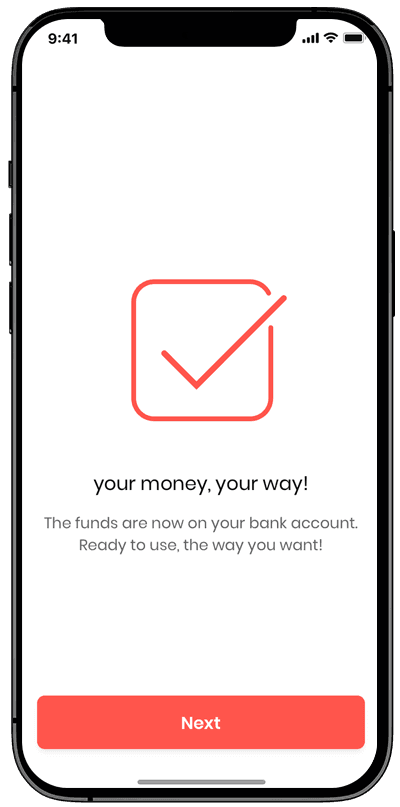 #4:

payout

instant transfer to the employee's bank account
Inform your employer about Flexee!
Are you one of the employees who'd like to get a chance to pay out money earlier? You don't feel comfortable asking your family for financial support, or your employer for an advance payment?
Fill out the form and we'll contact your employer to present the benefit employees will love.
The consent may be withdrawn at any time by contacting Flexee at the e-mail address hello@flexee.eu. Withdrawal of consent does not affect the legality of the processing carried out prior to its withdrawal. The administrator of your personal data is Flexee sp. z o. o. with its office in Warsaw, Emilii Plater 53, KRS: 0000873371. More information on the processing of personal data and your rights can be found in our Privacy Policy.
*required field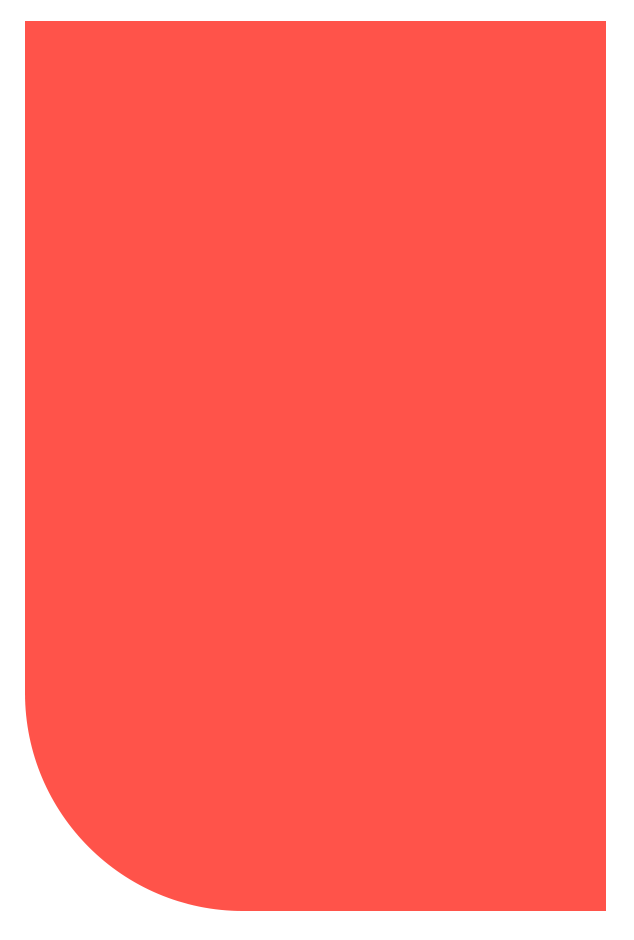 Frequently Asked Questions
Below you will find answers to frequently asked questions. If the content doesn't answer all of your doubts, please contact us by filling out the form.